PRACTITIONERS & DECISION MAKERS
All the subjects are taught by professors from top universities (Oxford, Alan Turing Institute, Autonoma de Barcelona, Sapienza University of Rome, Strasbourg, Erasmus, B.I. Norwegian B.Sch., Copenhagen B.Sch.) or from leading organizations (McKinsey, Bitdefender, BearingPoint, Accenture, ING Bank or Procter&Gamble)
For those of you who want to acquire business skills, this is the right program. Also, for the graduates with business background this Master means also a deep dive of what the future looks like: Machine Learning, Internet of Things and Artificial Intelligence.
DIGITAL PERSPECTIVE CURRICULA – MDBI
MDBI delivers a top of the notch experience, mixing both local and global knowledge. The program curricula was developed with international professors and practitioners so that the class will get the latest knowledge and apply it from day one.
You will have the chance to go with ERASMUS+ in one of the +90 partner universities. Also, through our partners you will get access to career opportunities across Europe.
The program will not only introduce a bunch of topics, but also ideas and opportunities that will continue to guide you after graduation.
The program also offers access to direct recruitment from top companies. This means you access early career opportunities from the partner companies: McKinsey, Bitdefender, BearingPoint, Accenture, ING Bank or Procter&Gamble.
MDBI is not a destination, but a transformative experience. Therefore, this will be the best place to find business partners, to build a start-up and pitch directly to the Venture Capitals that are FABIZ's partners.
At MDBI you thoroughly study one subject at a time, for two weeks, during the evenings and sometimes on Saturdays. Given the opportunities brought about by continuous tech innovation, past success is no longer a guarantee as we step ahead into the future.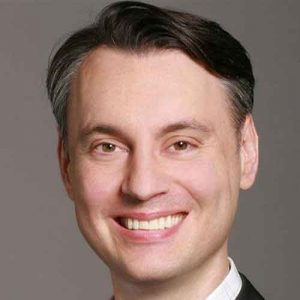 "Today, we're living in the matchmaker economy and interacting with an ever-increasing range of platforms. At Technology Entrepreneurship we will focus mainly on how to build a platform, more specifically on how to transition a business model towards a platform-centric one. We will work together with the students to help them design a digital platform with all the associated classical marketing metrics, but also with scaling-up strategies."
Christian Fieseler
Full Professor and Executive Director of BI Norwegian Business School's Research Centre for Internet & Society
"At Sales Strategy each participant will get in-depth knowledge of the main approaches to B2B and B2C sales strategies and the main frameworks used by companies. We'll experiment through case studies, role plays and games on how to design and implement such strategies from start-ups to large organizations. Together with Valentin Bancu, Engagement Manager at McKinsey, we will lay out the most successful insights across industries and sectors."
Tănase Stamule
Professor of Sales Strategy and Dean of FABIZ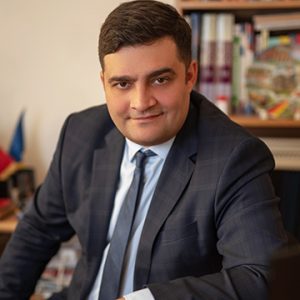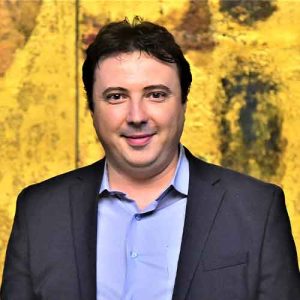 "Artificial Intelligence (AI) has become a mainstream tool in driving business, as it is applied across industries for a variety of goals such as reducing costs, enhancing customer experience, increasing profits – in short, spending less to do more. Along with Silviu Teodoru, IT Specialist at Oracle Romania having a PhD degree in Decision Support Systems, we develop students' knowledge and skills for extracting and processing information using AI methods and techniques. Moreover, they will be able to prepare data for processing and use AI software to process data and interpret the results."
Vespan Dragoș
As.Professor at the Faculty of Cybernetics, Statistics and Economic Informatics of the Bucharest University of Economic Studies, Bucharest
"For a marketing specialist, understanding the way the customers act and take the buying decision is essential. This course will develop the framework to analyze the consumption behavior of the customers. Moreover, the Consumer Behavior course will implement methods to operate marketing research, in order to approach consumer needs and wants. The theoretical approach will be fulfilled by examples of best practices in the marketing field, in order to explore the buying experience of the consumer. Florian Teleaba, Engagement Manager at Kearney, will be co-teacher of this course and will bring additional valuable knowledge from his field of expertise to the class."
Georgeta-Mădălina Meghișan-Toma
As.Professor PhD at Bucharest University of Economic Studies and As.Professor PhD at the University of Strasbourg